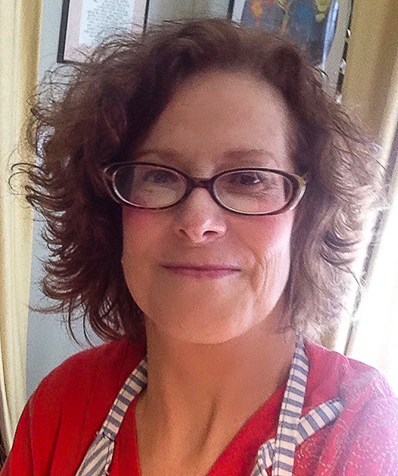 Animals and art have always been a huge part of my life. I've done watercolors ever since I can remember. Combining my two passions, animals and watercolor, has been very rewarding.
Painting animal portraits started years ago as an art student, I did a portrait of my sister's dog as a gift to her for Christmas. Ever since, I have captured the spirit of each of her dogs over the years. Cathy Flynn Custom Watercolor Pet Portraits grew out of a love for a sister and a love of animals.
In each portrait that I paint, I try to capture the spirit and personality of your pet. Each animal has a distinct personality like all of us. Look into the big brown eyes of a lab or the striking blue eyes of a siamese and you will see more then just an animal. That is what I capture with my portraits.
Our pets give us unconditional love. The bond between pet and owner and the profound love people have for their pets truly inspires me, and there is nothing that gives me greater joy than my client's reactions to their painting of their cherished pet.
My studio is in our home in North Carolina where I live with my husband Jack and our four very spoiled cats Allie, Mollie, Earl and our latest rescue, Nutter. Jack and I have been the owners and operators of Tucat Studio, a graphic design studio, for over 20 years.
Molly
Molly
Molly is one of our three very spoiled cats that allow us to live with and serve them. She was originally a feral cat that my mom had taken into her home in Oklahoma. When my mother was diagnosed with terminal cancer, my husband and I promised her that Molly would become a member of our brood. So in January of 2007, Molly traveled with me from Oklahoma to North Carolina following my mother's funeral. Molly has been a great addition to our furry family. She has become a source of love and affection without conditions. She is doing alright. Actually much better then just alright.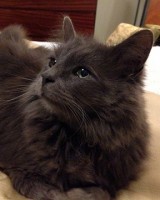 Earl
The Squirrel
"Earl the Squirrel" came to us lice, flea, and worm ridden huddling from the rain under our azaleas. Despite given about 2 days to live, he is still acting like a big kitten now after 8 years. Just needed a little clean up and love.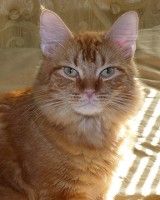 Nutter
Butter
We found Nutter at the local animal shelter. When we found him in his cage, he looked like he didn't have a friend in the world. One of the most miserable looking animals I have ever seen. Once he knew he was headed out from solitary confinement he perked up and we haven't stopped smiling since. Great addition to our family!